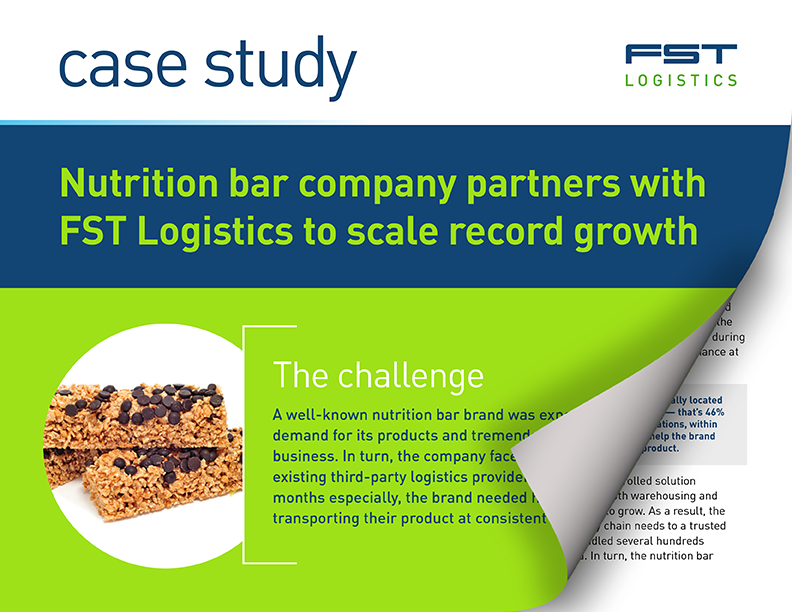 Download Our Case Study
A well-known nutrition bar brand was experiencing increased demand for its products and tremendous growth within their business. They needed help scaling their distribution at a rate that would keep up with sales.
In this new case study, learn how FST Logistics not only helped this national company grow, but at an unprecedented rate, while exceeding expectations.
Fill Out the Form to Download